We bought four large pumpkins to carve into jack-o-lanterns for Halloween, but only half made it that far, leaving me with two whopping orange gourds lying around my porch.


I finally got productive this weekend and scooped 'em, roasted 'em, and added some sugar and spices to make pumpkin butter. It's been simmering down almost literally all weekend in my crock pot -- these bigger specimens are less potent, so to speak, and so the 'butter' has to cook off a lot longer and be blended really well. But, not only did I get a good fifteen cups of sweet, spicy, vegetable goodness, but my house smelled better than any candle or scented spray could make it!
This will only be our second year using pumpkin butter, and last year it mostly ended up on pancakes; this season I plan on rolling it up in my homemade bread dough for a pumpkin swirl effect, and maybe topping some ice cream with it.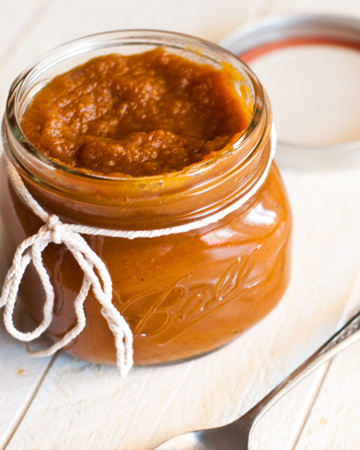 I also mustn't neglect to mention my best batch of roasted pumpkin seeds yet. I finally got the salt-soak right AND didn't burn them, they were just right. All in all, those two leftover Halloween pumpkins have made our house pretty happy these last few days.
There are also two pumpkin pies sitting on our stove cooling, my husband's pre-Thanksgiving contribution. I'm so grateful for a guy who's willing to make his own desserts...He also read me poetry while I washed dishes this week, he's that awesome.
And, to prove my dedication despite missing a few posts, here are pics of the two cakes I recently made for my daughter's birthday, one for the 'day of' and one for the party with friends.